PollyButte Networks
Hemet, Ca
Phone: 951-927-8686
dean@pollybutte.net
Here we are going to explain to you how to use the power probe and some of its features.
First off at the login screen we need to type in demo for the username and password for the password.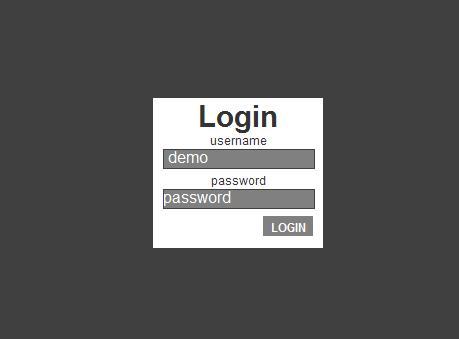 Next you will come to a screen that looks like this.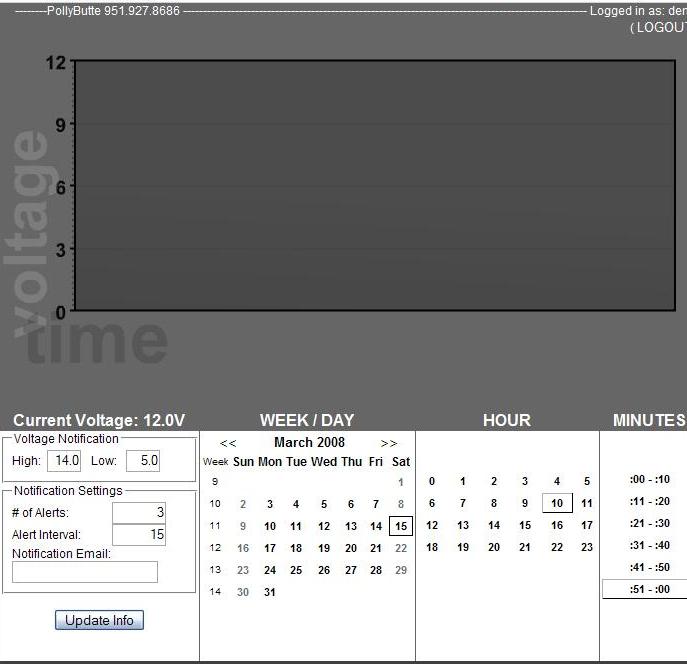 Okay, now down here in the calendar box you will have to click on a day either before today or today. Also, today is also Boxed for easy locating. Or you may select to view a week at a time by clicking a number under the week Column.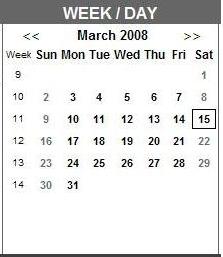 Once you click on a day the graph should look something like this.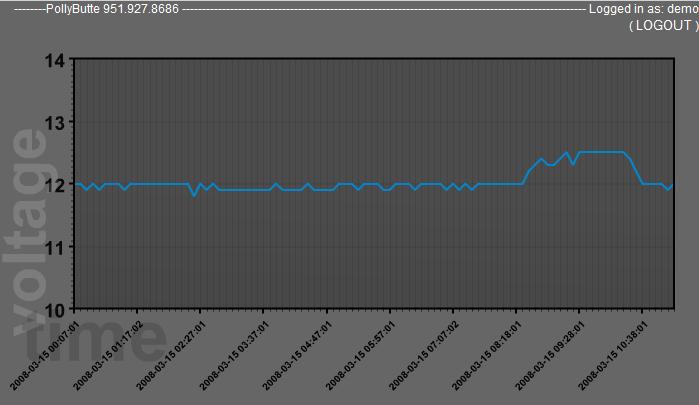 Also, if you were to roll your mouse across the line on the graph, it will tell you the voltage for that specific point.
Where it says "Current Voltage", this is last voltage reading from the probe.

The graphing tool also has a built in warning tool to tell you when your batteries are getting low. You may set these variables here.
Now if you just want to view the graph for an hour or for a ten minute period you can refine the graph by clicking on one of these numbers as long as it is before the current time.